Our Devotion to a healthier you~

The therapists at Shear Delight strive to provide guests with the highest standards in massage therapy services. Through the education of our guests, and continuing education for the therapist, we can relieve suffering though a healing touch, restoration in balance of the mind, body and soul in a safe, and caring environment.
Through this understanding, guests are able to take a vital role in choosing the best therapies and healing catered to their unique needs.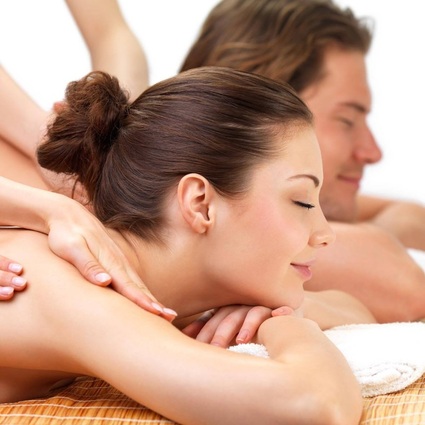 Massage Therapy Chair Services

Classic Chair Massage-
Chair massage is designed to relieve stress and tension while guests are seated in a specially designed massage chair. During chair massage we focus on your shoulders, neck and back utilizing Medium to Deep Pressure.

15 minutes - $15.00
30 minutes -$30.00

Therapeutic Massage Table Services

Swedish Massage -Light/Medium Pressure
This modality is intended for relaxation and to increase blood flow. The massage utilizes long strokes, kneading, friction, tapping, percussion, vibration, effleurage, and shaking motions.

30 minutes - $38.00
60 minutes - $68.00
90 minutes - $80.00

Vintage Assets - Light/Medium Presssure
Swedish Massage, Ages 65 andup
60 minutes - $48
Combination Massage - Medium / Deep Pressure
This modality is the fusion of Swedish, Deep Tissue, Reflexology, Shiatsu and Range of motion techniques. A balancing massage at a lesser intensity then Deep Tissue.

30 minutes - $45.00
60 minutes - $70.00
90 minutes - $95.00

Deep Tissue Massage - Medium/ Deep Pressure
Deep tissue massage is a more intense massage that focuses on more specific areas of chronic muscles tension. It uses slower and direct deep pressure and friction.

30 minutes - $50.00
60 minutes - $75.00
90 minutes - $100.00





Reflexology - Medium / Deep Pressure
Reflexology is a therapeutic treatment where pressure is applied to specific areas on the feet and hands. The goal is to affect internal organs and body systems to promote good health.

30 minutes - $30.00 (Feet)
60 minutes - $55.00 (Hands and Feet)

Pregnancy Massage - Light/ Medium Pressure
A side laying massage given after the first trimester. Relieves discomforts of pregnancy including swelling, lower back pain, fatigue, nausea, anxiety, and helps with posture and sleep. (A doctor's release is required.) 60 minutes - $65.00


Myofascial Release

30 minutes - $48
60 minutes - $70
90 minutes - $95


Sports Massage Mild/Deep Pressure

30 minutes - $42
60 minutes - $75

Pediatric Massage - Light/ Medium Pressure
Swedish Massage. Ages 12 & under only.
Parent must be present in Treatment room.

30 minutes - $30.00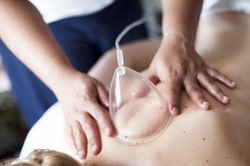 Medi-Cupping Therapy
Mobilizes blood flow by mechanical or hand controlled pumps.
30 minutes $42
60 minutes $75




---
Therapeutic Massage Additions
Aromatherapy - $5.00

Your choice of essential oils blended into your massage oil. Champagne Rose, Coconut Lime, Chocolate, Lavender, and Peppermint.

Bio Freeze - $5.00

Topical Cryotherapy provides cooling relief with menthol formulation that is comforting to sore muscles and muscle sprains, easing back, shoulder and neck pain; reducing painful ankle, knee, hip and elbow joints and helping to lessen effects of muscular strains.


Hydropack Therapy - $5.00

Moist heat gel packs designed to assist with loosening muscles during massage therapy treatments, and ease tender muscles. Not recommended for those with high blood pressure or cardiovascular issues.

Hot Stones - $10.00

Volcanic Basalt stones are glided over the skin to sooth and loosen tight muscles during your massage session. Not recommended for those with high blood pressure or cardiovascular issues.

Massage Benefits

Massage is an important component of any health or wellness plan. It helps keep your body, mind, soul and spirit in vital balance:

Improving Circulation by pumping oxygen and nutrients to tissues and organs.
Relief from Muscle Tension by reducing spasms and cramping.
Mental/Emotional Well-Being / Lessen depression and anxiety.
Infant Care and Aging.
Improving Joint Mobility.
Restores a Calm Mind and Feeling of Well-Being.
Helps fight Fatigue and Increases Metabolism.
Alleviate low -back pain and improve range of motion. Improving flexibility

Ease medication dependence.
Enhance immune system functioning by stimulation lymph flow - the body's natural defense system.
Exercise and stretch weak, tight, or atrophied muscles.
Improved the condition of the body's largest organ- the skin.
Promote tissue regeneration, reducing scar tissue and stretch marks.
Reduce post-surgery adhesions and swelling.
Release endorphins- amino acids that work as the body's natural painkiller.
Relieve migraine pain.
~Contraindications to Receiving Massage Therapy~

~The massage team asks that if you are ill, with fever, infection, contagion, or have been on a prescription antibiotic for less than four days that you call to reschedule you appointment.
~Therapists also request that guests update their medical histories regularly with licensed therapist to ensure proper care is given.
***Massage guests should be aware that certain medical conditions can render massage therapy, or certain upgrades to be contraindicated.***

If a guest is unsure if they can receive massage therapy then they are urged to speak with their doctor for a medical release form, or ask to consult with one of the licensed massage therapists over the phone before scheduling an appointment.

Pregnancy Massage clients must receive a release form from their doctor before a massage service can be performed.